Digitization that creates business value is a top priority for companies in all industries. We are now helping Micropower Group to streamline their battery production. Digital boards that visualize the production pace provide a better basis for decision-making and motivate employees.
– Boards on Fire is a great example of a digital solution that helps us make quick decisions and reduces our manual work. Digitization is obviously an important part of the development of our business, says Fredrik Berggren, production manager for Micropower's battery production.
The digital boards show in real time the number of units produced for each shift on each production line in Micropower's facility in Växjö. All employees get a clear picture of how their team are performing in relation to set daily and weekly goals. If they are ahead or behind the planned production rate.
– The clear visualization motivates our employees and makes them even more involved. And the constantly updated information helps us to make quick and correct decisions about short-term and long-term measures in production, says Fredrik Berggren.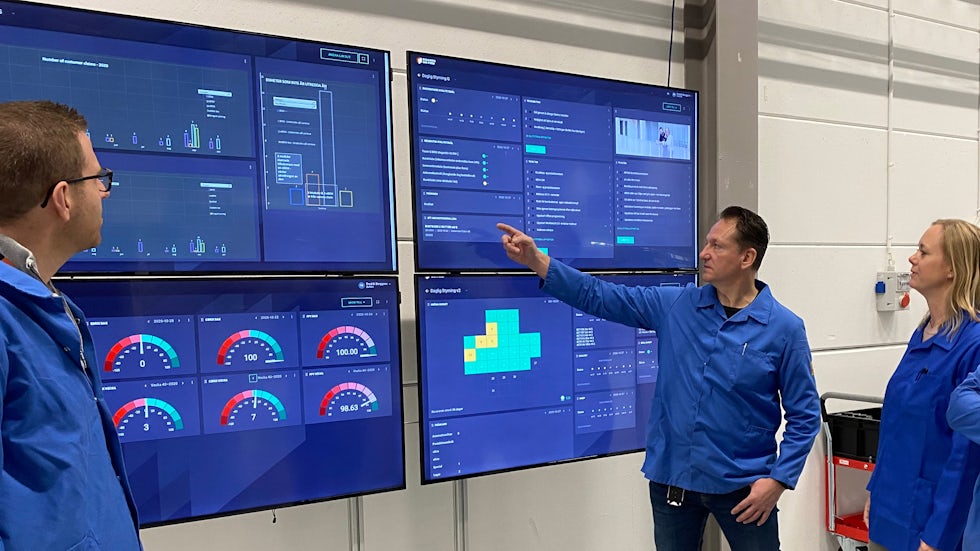 – We are of course very happy about the collaboration with Micropower. It is precisely in this type of expansive manufacturing company that Boards on Fire can make a great difference. These dashboards are the first step, but we see great potential for more steps in the future. For example, in daily management, says Filip Lendahls, marketing manager at Boards on Fire.
– It opens up opportunities for us to get an overall view that gives a constantly updated picture of how things are going in the entire business, says Fredrik Berggren.